To install a new skin...
Download the skin → Log in to your forum → Click "Skins" → Browse to the skin.zip and click "Add skin"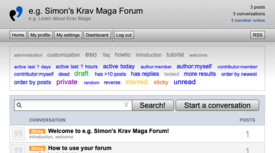 Aluminum version 2.0 by esoBB team
Aluminum gives your forum a smooth and polished look, like a piece of aluminium.
Inspired by Mac OS X design elements, it features dark gradients and push buttons, and uses blue as a supporting color. Aluminium uses the default user color palette.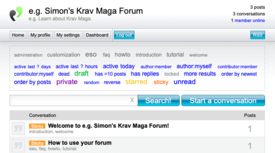 Plastic version 2.0 by esoBB team
Plastic is a default skin designed to be low-impact, lightweight, and clean.
It features simple white-grey textures, a full range of soft user colors, and bright blue buttons designed to attract user attention to areas of functionality.